KNOW YOUR TALENTS.
NOW.
There is no time to lose, exceptional individuals are in high demand, so they have a choice. If you, as a potential employer, would like to be on their radar, our expertise is at your disposal. We will share your employer brand globally and attract the right candidates for your company. We will get to know the people, explore the specifics and match aspirations and expectations with your corporate culture and respective opportunities. Again, and again – we will wow your target groups and generate interest. As you may have heard, building a relationship requires at least 8 touchpoints and continuous relationship management to maintain. We are happy to take on this time-consuming but advantageous investment for you.  As a competent partner, we are where you might have too little presence: on the radar of your future top performers.
SERVICE OFFERING
People are at the centre of everything we do and the focus of all our activities.
We know the candidate market, have access to well-attuned recruitment processes and enjoy a steadily growing recruitment network – for over 20 years. Attracting the right employees requires well-thought-out, targeted and above all, flexible activities on the job market.
In the "war for talents" that has been going on for years, acting particularly flexible is critical to winning the match. So, when we perceive new dynamics in the market, even though we value experience and well-established processes, it is not beneficial to solely rely on established methods. You can always expect us to explore these dynamics and make you aware of them. Exceptional people can pick and choose their next opportunity.
If, for example, during an exclusive search for a CISO or cryptography engineer, we learn that these specialists are open to a new opportunity, then we act on a maxim: Fast Track.
This situation is very similar to that of your customers who would like to order from you now. Either you are ready, or the customer buys from another supplier.
With us, you are definitely prepared!
Choose the offering that suits you best and benefit from our flexibility and expertise. Experience with us how to engage and win over your future top performers completely:
Exclusive mandate: Would you like to hand over the entire recruitment process from the very beginning or after your unsuccessful search and ensure that you address the entire market potential and thus receive a qualified selection of suitable candidates? In this case, an exclusive mandate is the right solution for you.
I would like to discusss an exklusive mandate.
Retained search: Are you already in the middle of the recruiting process, but you have too few suitable candidates to choose from and would like us to find 2-3 qualified candidates for you to be able to find a better match and subsequently fill the position successfully? In this case, we will gladly work for you for on a retained and success-based search.
I would like to discusss a retained search.

Market Overview: Would you like to sound out the market for potential candidates for upcoming recruitment and, with us, create a list of target companies and candidates? Then you are very well served with market overview as a first step. Based on our market overview, at any time you can add to flexibly and convert an actual search into an exclusive mandate or retained search.
I would like to discusss a market overview.

KNOW YOUR TALENTS – Vital Candidate Relationsship Management (VCRM):

 Have you been thinking about breaking new ground in recruitment for some time now?  Have you noticed again and again that your own activities and purely vacancy-oriented recruiting efforts are not attracting the right candidates and specialists fast enough? Even if you are recruiting for recurring positions, do you always start almost from scratch and no longer have access to exciting candidates from past recruitment processes? Time to hire is not yet one of your favourite key performance indicators?
I would like to get to know the the KNOW YOUR TALENTS-approach.

Identifying the right people, contacting them and staying in touch with them continuously for 2-3 years, sometimes, even more, to win them over at the right moment is an extremely demanding task. In your sales teams, you have highly trained and specialised relationship managers who focus on customer acquisition and customer care every day. Professional candidate relationship management teams or key account managers for candidate relations are still great exceptions.
Suppose you are considering moving from a purely vacancy-oriented to a proactive approach to recruitment and build up active candidate pools for strategically relevant positions. In that case, you need a budget, a strong team and focus. The budget is essential – that much is certain. If you still lack a skilled team with the proper direction, then we at cyberunity are the right contact for you. Imagine that due to extraordinary growth, an increased need for recruitment of specialists, e.g. in the area of cloud security, is likely.  It is precisely in such a situation that it makes sense to build up an active talent pipeline. It's all about continuously bringing your employer brand to the attention of the right candidates through several channels. The right recruiting mix, coupled with the right recruiting partner, will lead you to success. Benefit from us as your exclusive relationship manager, who engages your top performers of tomorrow today, attracting their interest and winning them over together with you.
We want to figure you out before we represent your employer brand in the market:
The determining factor is to find out exactly what your company is all about. Why should I continue my career in your company? What exactly does the job involve? What are the technological challenges that appeal to me and match my focus? And what are the development opportunities? How can I develop personally and professionally?
Of course, we are also interested in where exactly you are in the recruitment process and to what extent you would like to be involved in this process yourself. Depending on this, we will work with you to determine the appropriate recruitment procedure.
The best candidates can choose.
Remember – the best candidates who are willing to change jobs can choose and are only open to new opportunities for a brief moment.
Are you wondering how to find the right talent? Read the Netzwoche article to find out that others are in the same situation as you are.  In any case, we are at your side with our experience. Contact us directly and discuss with us the right recruitment option for your specific situation.
Do you want to take your time, get an overview and only make contact once you have a clearer picture of the various options for recruiting employees? With pleasure. Please request our service offering here.
If you cannot find the right solution, we will explore various solutions and find a way to meet your needs.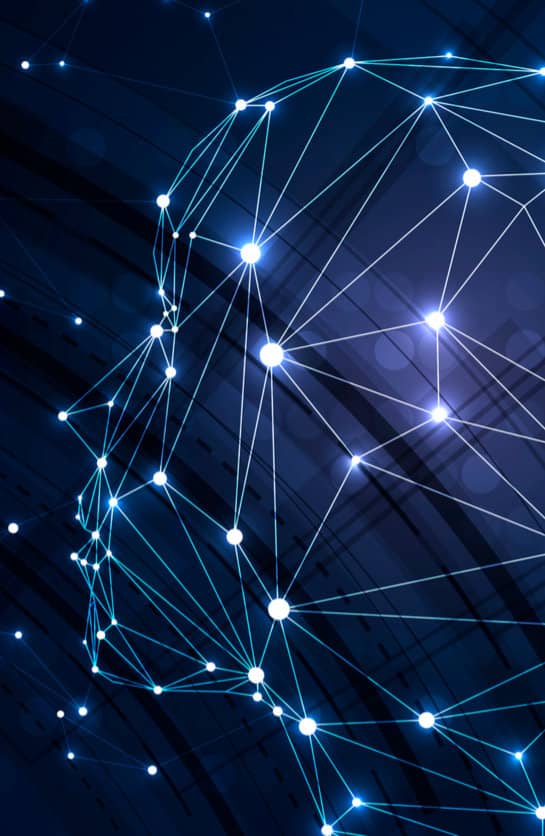 NEXT LEVEL CYBER SECURITY?
Secure a decisive edge over the competition with our education partner, the Swiss Cyber Institue

Education-Career-Coaching – weekly free live sessions
The New Standard in Cyber Security-Talent Screening.
Gain crystal clear insight into the skills and competencies of your teams and applicants with our tech-assessment partner, CYBERIFY. KNOW YOUR TALENTS.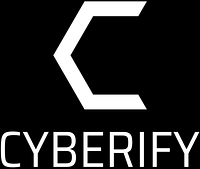 Would you like to learn more about us? Get in touch with us today:
Peter Kosel
Founder & Talent Community Manager
Roman Bättig
Founder & Talent Community Manager
Joshua Bucheli
Talent Community Manager
Insights
Aus dem Hörsaal in den Arbeitsmarkt – Cybersecurity-Ausbildungen in der Schweiz
Share this post: Maximilian Schenner von http://SWISSCYBERSECURITY.NET hat Peter Kosel [...]
Swiss Cyber Institute Cyber Tech Vendor Report 2022
Share this post: Our Education Partner, the Swiss [...]
How to Prevent Phishing Scams: 5 Practical Tips
Share this post: This article is originally published [...]
Why Cyber Security is a Good Career in Switzerland?
Share this post: This article is originally published [...]
Cloud Compliance Specialists: Building Bridges Between IT and Regulation and Bringing Data Privacy to the Cloud
Share this post: Written by Joshua Bucheli, Talent [...]
Partner Interview: KNOW YOUR TALENTS instead of war for talents.
Share this post: Our Education Partner, The Swiss [...]